truck & trailer China
As part of transport logistic China, topics like electric cars, short distance delivery and city logistics as well as urban distribution and a specialized conference program will greet us.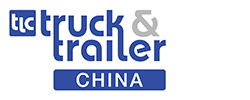 Show time: 16-18 May, 2018
Show venue: Shanghai New International Expo Centre
Organizers: Messe München
Messe Muenchen Shanghai Co., Ltd.
The New Silk Road: Paving the way for new opportunities
In order to push the connectivity and cooperation between China and the rest of Eurasla, the Chinese government has developed the Silk Road Economic Belt and the 21st century Maritime Silk Road: These Initiatives, also known as One Belt, One Road (OBOR), are to facilitate the flow of goods and include building and improving roads, railways, shipping routes, harbours and logistic centres, especially in the hinterland. This means various new opportunities for the economy along the New Silk Road which we will focus on at transport logistic China 2018.
Market conditions:
in 2018, the Chinese truck manufacturing industry is forecast to have a value of $337.7 billion, an increase of 135.3% since 2013.
the compound annual growth rate from 2013-18 is predicted to be 18.7%.
Nomenclature of transport logistic China:
| | |
| --- | --- |
| Road Vehicles | Various types of commercial vehicles, modified cars, tractors, lift truck, special construction vehicle, stake truck, special transportation and other types of modified vehicles |
| Motor trucks, semi-trailers, tractor units, heavy goods vehicles | Heavy trucks, all types of tippers, tankers |
| Vans and delivery trucks | light trucks, mini trucks, all types of vans, pickup trucks |
| Vehicles bodies/superstructures | Parts and accessories: Engine, chassis, driving and braking system, transmission device, ABS and safety device, GPS, interior, lubricants, new energy and other related products |
| Equipment and accessories | Tank equipment, Inspection and Maintenance: Maintenance and detection systems, tools and repair equipment, modification technology and equipment, industry medias |