perilog-fresh logistics Asia

Fresh delivery service has always been a challenge for logistics and transport. "perilog-fresh logistics Asia" focuses on solutions for transporting and storing perishable goods as well as the particular challenges of cool chain logistics.
Logistics Makes Life Fresh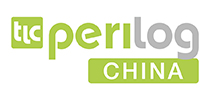 Show time: June 16-18, 2020
Show venue: Shanghai New International Expo Centre
Organizers: Messe München
Messe Muenchen Shanghai Co., Ltd.
periLog (perishable logistics) is an exhibition that focused on the transport and storage of perishable goods as well as cool chain logistics. We focused on logistics solutions for fresh food, thus providing answers to the biggest logistical challenges.
More than 250 exhibitors, predominantly from Asia, exhibited at preiLog - fresh logistics Asia 2018 in SNIEC. As ever, transport logistic China was accompanied by a high quality conference program emphasizing perilog fresh logistics Asia. As a part of this, Bundesvereinigung Logistik (BVL - German Logistics Association) addressed the various aspects of the cool chain process.
Seven Exhibition Sectors
Cold chain logistic services
Temperature-controlled supply chain management
Cold chain transportation equipment
Cold storage construction and warehouse automation
Industrialized Chinese food / fresh food processing and packaging
New fresh food delivery technology
New retailing equipment and technology
5 Target visitors
Agricultural products, fresh meat, aquatic products, fresh food, dairy products, drinks
Chain supermarkets, department stores, hotels, caterers, retails
Pharmaceuticals, bio-medicine, pharmaceutical sales, chain drugstores
New farmers, fresh e –commerce
Transporters, transport service providers